YOUR MONEY IN SAFE HANDS
WE FOCUS OUR ATTENTION ON BRINGING YOU HOLISTIC PLANNING THAT IS CONGRUENT WITH YOUR VALUES AND VISION.
Through comprehensive wealth management, we guide and teach you what you need to know to make the best decisions around retirement planning, passive income, cash flow, tax strategies, estate planning and risk management.
---
To schedule a FREE exploratory meeting with Tamara to discuss your financial goals, dreams of wealth building and freedom to play, click below:
---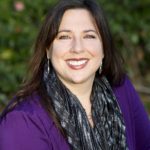 We don't believe in minimums.
Our services are tailored to your unique situation.
We make house calls.
Our prices range from 1.25% down to .5%, depending on your investable asset level.